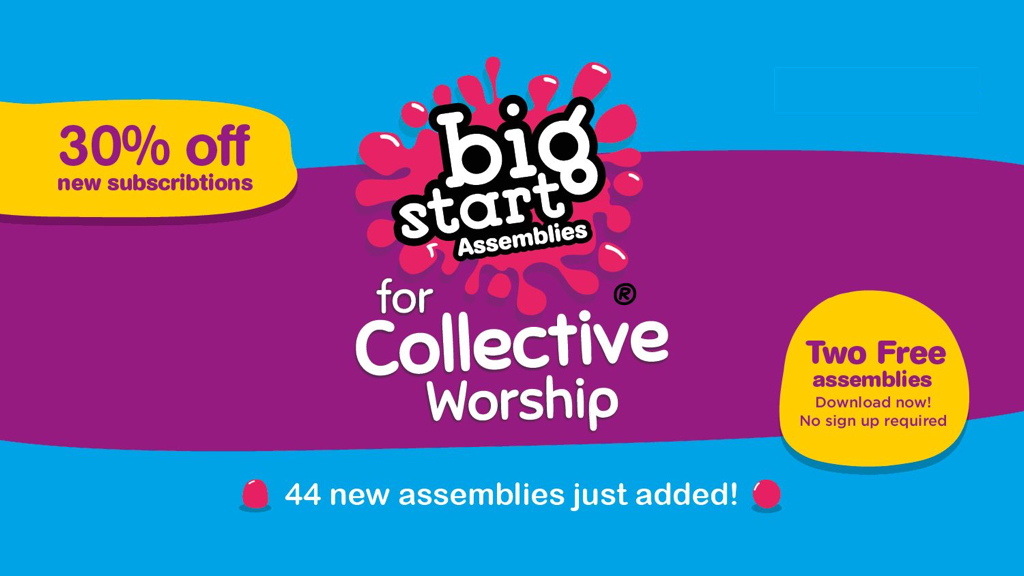 We are pleased to announce that the Big Start Assemblies library just got a lot bigger.
We have now added a further 44 new assemblies, which equates to over one school calendar years' worth of new resources for Collective Worship. This also means that an annual subscription now includes 124 Assemblies with plans, PowerPoint slides, films, songs and graphics to choose from. All this and your subscription fee doesn't increase but your choice of assemblies certainly does.
You can download two free assemblies now. If you like what you see subscribe before 31st Dec and get 30% off all annual subscription fees using the coupon code BSADM01.